CLAS brings together experts and specialists in the construction of maritime structures. The Director General of CLAS has also worked for the French courts since 1992. He carried out the first legal expert opinions on ACCROPODE ™ shells, in 2000 for the Argeles sur Mer seawall and 2003 for the Sète seawall.
Argeles sur Mer ACCROPODE™ Sète-Frontignan ACCROPODE™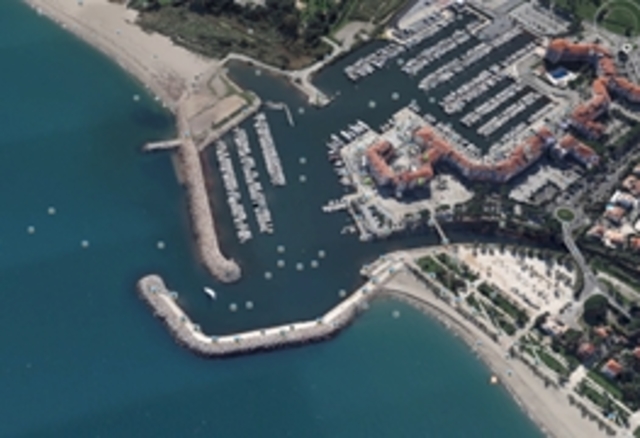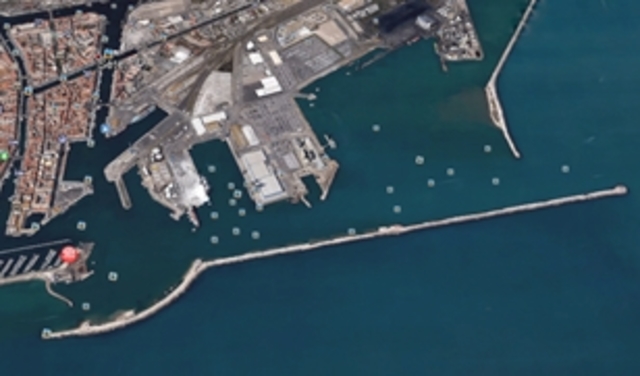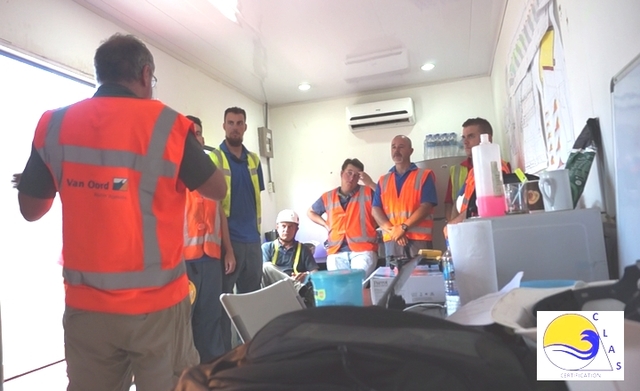 In 2000 they created the company Ingénierie et Diagnostic Mer "IDMer"
specialized in inspecting maritime artworks, and in 2014 the company
Concrete Layer Assistance & Survey internationally known as CLAS.
Our expertise is recognized and put at the service of Concrete Layer Innovation projects for the works implementing the blocks ACCROPODE™, ACCROPODE™II, ECOPODE™ and CORELOC™ and the POSIBLOC™ and ECHOSCOPE® systems.
ECHOSCOPE POSIBLOC™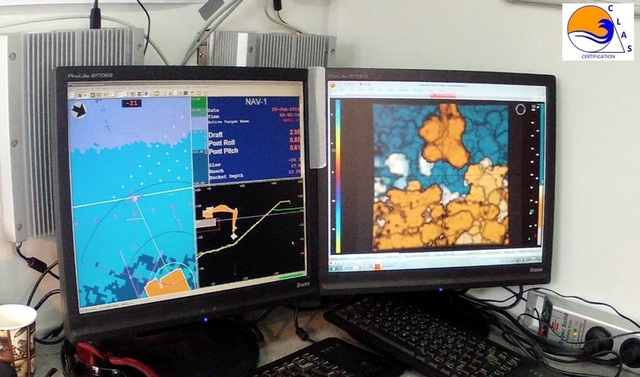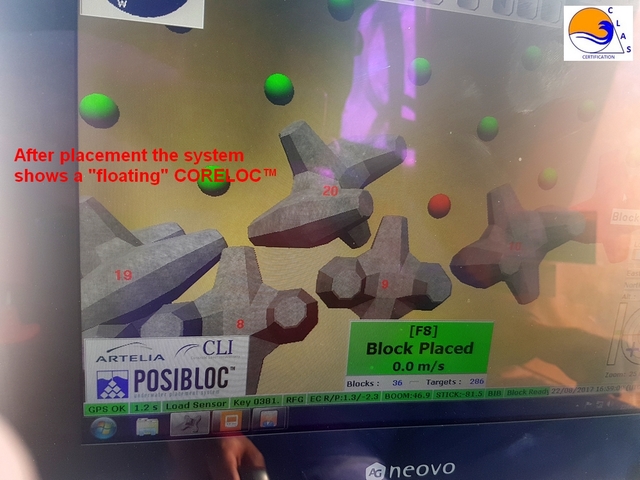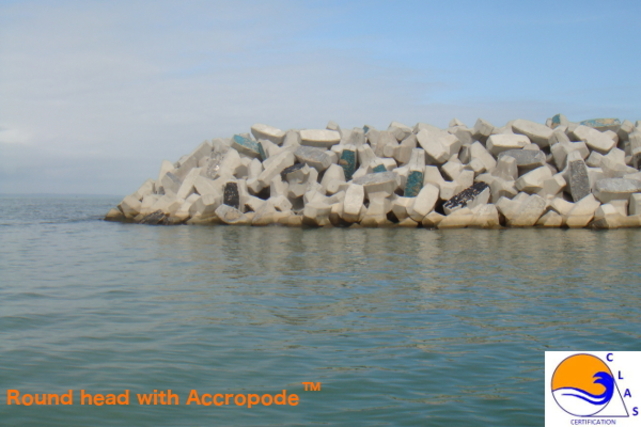 We work with the same effectiveness on Delta Marine Consultants projects using the X-bloc®.
The qualities that we offer to our clients are those required by the French experts of justice,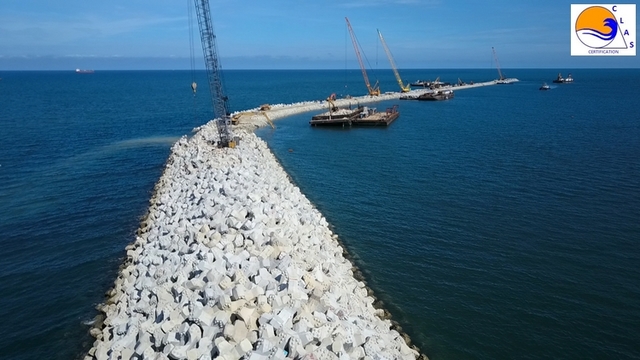 which are partly included in the standard ISO 17020-2012:
- Skill.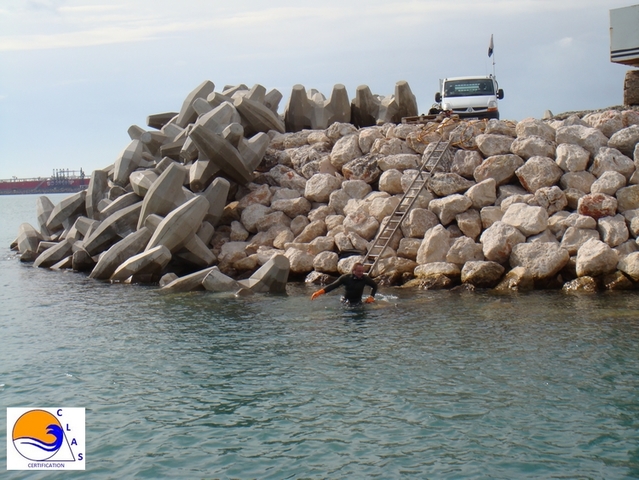 - Independence.
- Impartiality.
- Confidentiality.
- Update of skills and knowledge.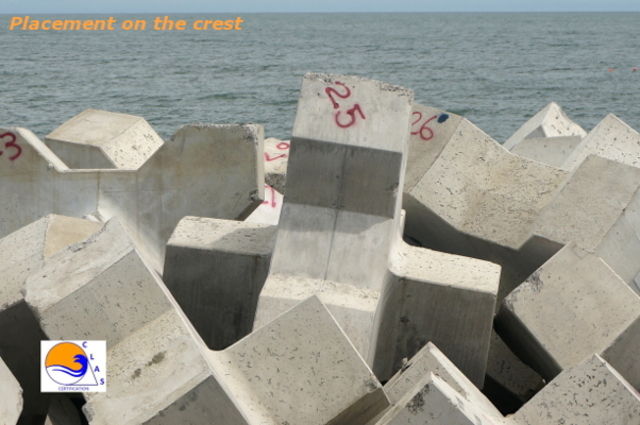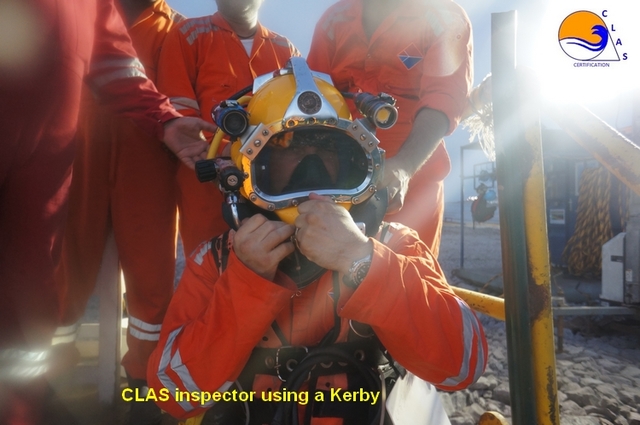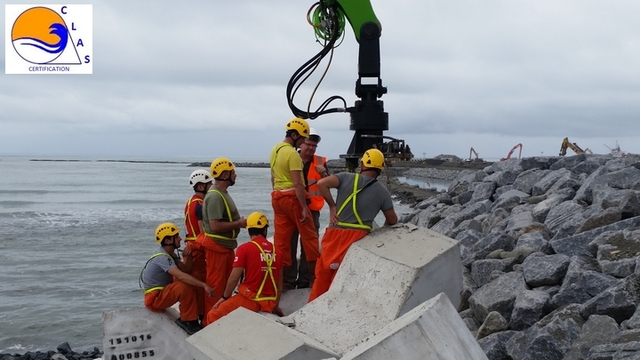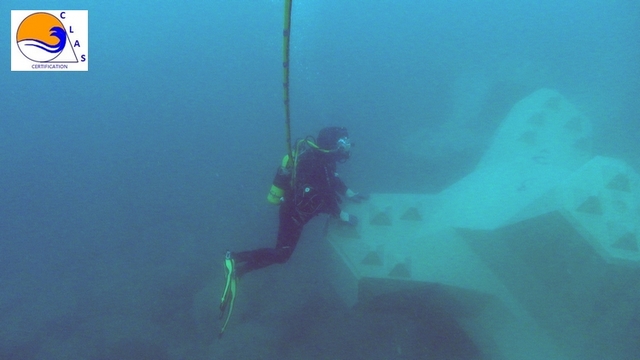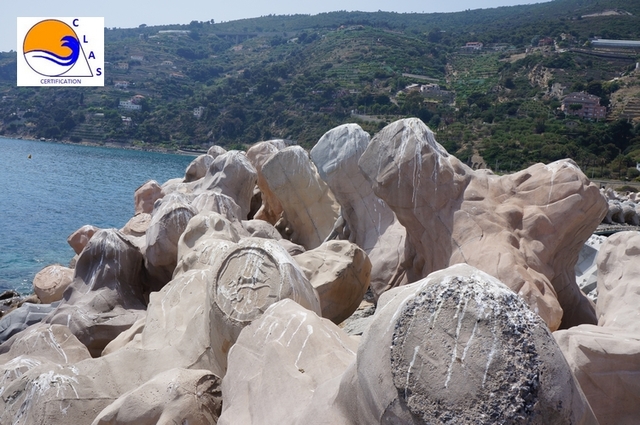 All our experts are also certified professional divers IMCA and HSE. They all speak English. They have a practical experience in pedagogy in addition to the skills required by the construction and the inspection of breakwaters using ACCROPODE™, ACCROPODE™II, ECOPODE™, CORELOC™ and X-bloc®.
We have worked on numerous projects with the POSIBLOC™ and VISIBLOC™ tools developed by ARTELIA and recommended by Concrete Layer Innovation, ECHOSCOPE® developed and marketed by the company CODA OCTOPUS, and the acoustic cameras DIDSON and ARIS developed by the company SOUNDMETRICS. We are also the only company in the world that specializes in training staff and professional divers for safety in the implementation and inspection of the ACCROPODE™, ACCROPODE™II, ECOPODE™, CORELOC™, and X-bloc® blocks.
We bring unmatched productions, exceeding 10 units per hour as standard and up to 20 units per hour under certain conditions.
In addition, CLAS has developed techniques for repairing breakwater armours using the ACCROPODE™, ACCROPODE™II, ECOPODE™, CORELOC™, and X-bloc® blocks without complete dismantling. This knowledge is exclusive and the demonstrations we have made contradict the accepted ideas and disrupt the most learned dogmas.
You want to build a breakwater. The single-layer technologies ACCROPODE™, ACCROPODE™II, ECOPODE™, CORELOC™ and X-bloc® are frequently used because they offer a good balance price quality. But they are a sensitive technologies.
There are many obstacles on your way due to conflicts of interest, to technology and its limitations and to the sea.
CLAS inspectors have acquired an exclusive knowledge with more than one million blocks of ACCROPODE™, ACCROPODE™II, ECOPODE™, CORELOC™ and X-bloc® installed, inspected, repaired or expertised.
It is this practical experience unique in the world that we put at your service to help you to see clearly even in troubled water.
You will find on this site many photos and videos to help you to anticipate the difficulties that await you. Do not hesitate to ask us questions. An expert will answer you.
Security, quality, productivity, all these matters concern you. Let's look at the sets.
To find out about the services we offer: http://www.clascertification.com/clas-certification-our-services.html
With about 1,000,000 blocks placed and approved, our history is written in the sea, in letters of concrete.
Our expertise is at your service.